The CRM (Customer Relationship Management) component in Site Stacker is used to list any contacts that interact with your website or organization. This may include donors, newsletter subscribers, mobilization leads, applicants and missionaries.

The People tab is used to view and manage individual person records.
The Group tab is used to view and manage group records such as churches or schools.
The Configuration tab is used to manage Relationships, Record Types, Entities, Basic Field Dropdowns, and Print Templates.
The Files tab lists all the files that are associated with specific CRM records.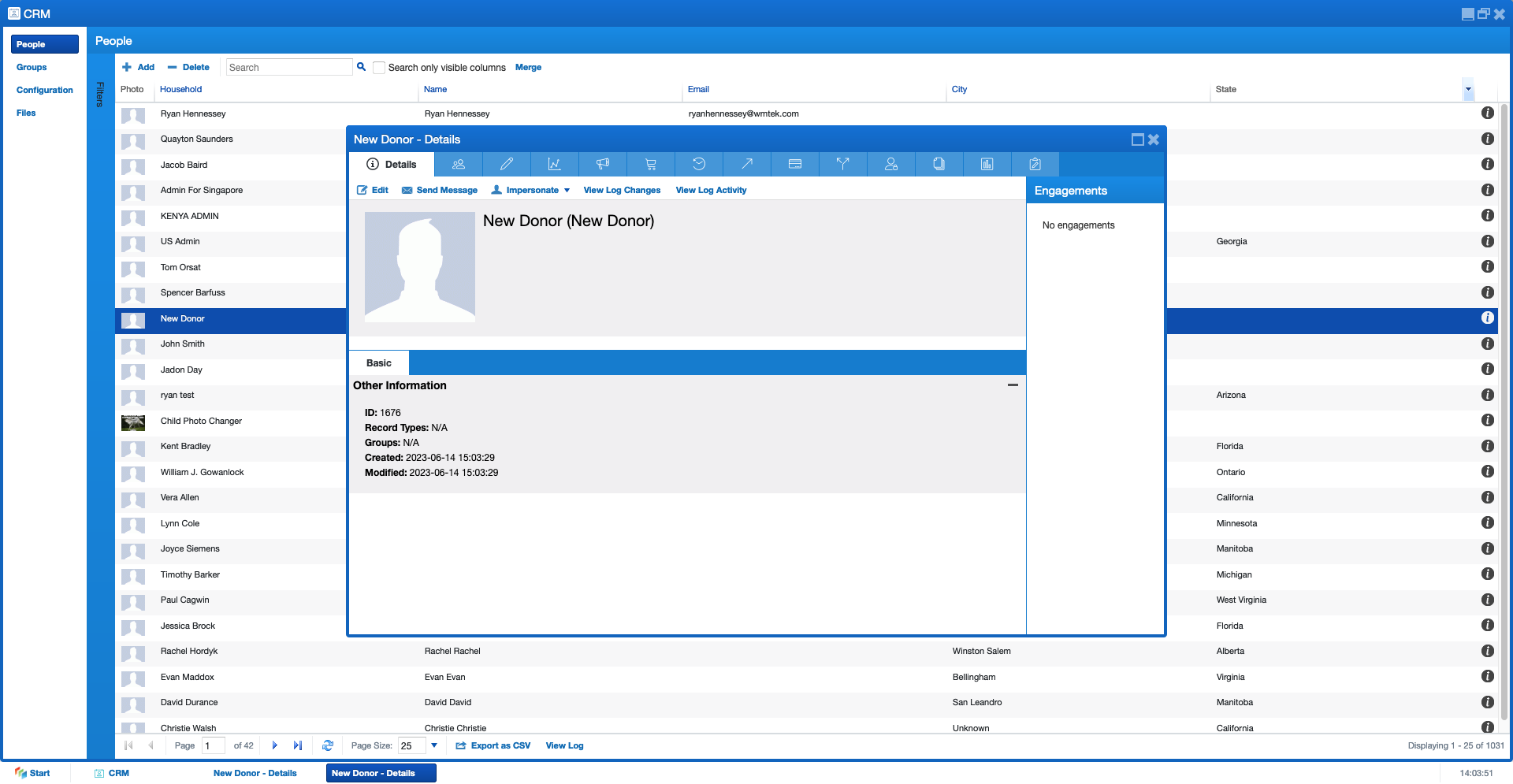 Click on a person or group record in the CRM component provides a detailed view of all CRM data. Once on the profile page, you can view and edit basic person details, custom CRM fields, relationships and more.
Modified on Fri, 22 Sep 2023 at 10:10 AM
Was this article helpful?
That's Great!
Thank you for your feedback
Sorry! We couldn't be helpful
Thank you for your feedback
Feedback sent
We appreciate your effort and will try to fix the article